Thanksgiving
by
jimbugg
So.
Thanksgiving's coming up.
It's been a while since I posted on here. I suppose if I'm gonna keep up a blog, I need to write more.
So here's today's tidbit.
I don't really have a lot of time, since I've also got a research paper draft to finish by 4pm tomorrow. But I'll jot down what's on my mind, because isn't that what blogs are for? Maybe. Maybe not. Regardless, here it is:
Thanksgiving's coming up.
Recently, Bethel (Church) Music has been posting a countdown of things they're thankful for. I think I'll do the same, although since it's so close to the big day I'll just do a list – here are five things I'm thankful for this year:
1. My family: Mom, Dad & Tom
2. My wonderful girlfriend Sarah
3. My first semester at Rhodes College
4. My involvement at Highpoint Church in Memphis
5. My absolute blessing of a guitar rig
God is good, gracious, merciful, and generous, and I hope that I never take it for granted.
Here's a little bonus inclusion, something I've seen my Memphis worship leader, friend, and mentor Josh Maze do on his blog: I'm going to make a list of the things I've been listening to lately. Just so we're all on the same page. And because I'm always thankful for the gift of new and interesting music to listen to and learn from. Here are a few recent picks:
Flagship – Flagship
I found out about this band because my favorite guitar hero and Facebook friend James Duke's band, All the Bright Lights, opened for their album release show. I bought the album without even listening to it. I guess I thought if they were good enough for James Duke to play with, I'd probably  enjoy their music. I was right. This album has definitely been a recent inspiration of mine, especially the song "Gold and Silver." I think it has a lot in common with The Joshua Tree-era U2, which I'm always down for. So, good on you Flagship. And James Duke, thanks for playing with them.
A Silent Film – Sand & Snow
Kind of the same story here. I was browsing Instagram, saw James Duke playing a cool Revelator T, saw that he was going on tour with A Silent Film, and bought the album. Kind of the same reasoning, too: if they're good enough for James Duke to play with, I'd probably enjoy their music. Kind of the same turnout: I was right. James Duke has good taste. Is it a coincidence that he also loves U2? Probably not. But back to A Silent Film. I like this album a lot. It's got more cool British ambience than Flagship does, but they're both awesome in their own ways. I think I like Flagship better, but that's probably because I haven't listened through Sand & Snow as many times. It could change. Who knows. When it first came out, I didn't really like "Oceans" by Hillsong UNITED, and now I can't make it to the first chorus without crying. But yeah, I like A Silent Film.
The Shouting Matches – Grownass Man
James Duke did not introduce me to this band. Curveball. Nope, this was what I listened to in the car with the aforementioned Josh Maze on our trip out to Collierville one Sunday morning, to play at Highpoint Church's new campus. At that point, Josh still hadn't actually heard me play guitar. He just knew that I liked James Duke and had a pedalboard the size of his backseat. Anyway, after our Starbucks stop, Maze put this on the stereo and we talked about it. Justin Vernon from Bon Iver heads up the trio. There's also a guy who plays drums and a guy who plays cool organ parts and mad slide guitar. I remember we discussed Vernon's use of a white SG Jr. on this record. Also it's really good. I got to see The Shouting Matches play at Austin City Limits about a month after that, and it was probably one of the best shows I've seen yet. They've got good mojo. There was also an adorable couple who danced together for a couple of songs. I took an Instagram vidja of them. But the Shouting Matches, man. They've got it going on. Highlights for me are definitely the epic bluesy instrumental "Milkman" and the sleazy, groovy bass riffin' "New Theme." My third favorite is probably a tie between all of the other songs on the record. It's just really good.
Billie Joe & Norah – Foreverly
Does anyone else feel like Green Day's Billie Joe Armstrong and Norah Jones are an unlikely pair? Me too. And yet, I'm really really really glad they got together to make this record. It's a remake of the Everly Brothers' "Songs Our Daddy Taught Us." But I like the modern one better. It's like they've put their own spin on a classic, and I like that. I like that concept a lot. But it's not just something that works out conceptually – this album is really great. It's beautifully Americana as well as relevant and engaging. I often feel nostalgia for the fifties and sixties – saudade – but this helps soothe it with a contemporary twist on the music and instrumentation of that era. It's a beautiful record and it makes my heart happy. I've only listened through it once (literally finished as I write this paragraph) but I'm sure I'll do it at least 100 more times before the end of the year.
Fiction Family – Fiction Family Reunion
I guess I've kind of gotten into the habit of explaining where I found my music. It's usually through bands and people I already like and their connections. But this one is also not through James Duke (sorry James). Anybody who knows me knows I'm a huge Switchfoot fan. What do Switchfoot and Fiction Family have in common? Jon Foreman. And a Supro Super amp. But mostly Jon. We all know and love Jon Foreman's raspy vocals and penchant for social justice and stage presence and energy and overall goodness, but did you know that he's got a crazy folky side to him as well? Yep. It's true. And this is it – Fiction Family, or an alliance between Foreman, Sean Watkins of Nickel Creek, and some buddies of theirs. The bottom line here is that when you mix 'em all together, they make really good music. It's different from Switchfoot but Jon's vocals are just about the same – albeit with a tad more twang – and the whole thing is really cool. Standouts for me include "Avalon," "Up Against the Wall," "Give Me Back My Girl," "Damaged," and "Just Rob Me." Especially "Damaged." I think it says a lot of stuff that people don't usually say and it does it in a really cool way. I didn't mean for that to rhyme, but it did. I'm a poet and didn't even know it. That one was intentional. Man, did you see that? I literally listed half the record as my favorite songs on the record. That's a good record. Go check it out. Or Czech it out. I don't discriminate.
Drew Holcomb & the Neighbors – Good Light
So I had heard of Drew Holcomb & the Neighbors because Noisetrade featured them once. I downloaded the taster and never listened to it. Boy, did I make a mistake. Fast forward about a year and my girlfriend Sarah makes an offhand comment about wanting to see Drew Holcomb when he comes to Memphis in a couple of weeks, so I realize I've heard that name before and get us some tickets (aww). And we go. And it's awesome. We were front row, right between Drew and his (phenomenal) guitarist, Nathan Dugger. I will freely admit that I was watching Dugger play for the majority of the show, but the whole band were great and their music was awesome. A very homey, country-rockin' good time. The chemistry between Drew and his adorable wife Ellie onstage, too, is so romantic and definitely adds to the music, especially when the Neighbors leave the stage to let Drew & Ellie sing their duet, "The Wine We Drink." Great record, great show.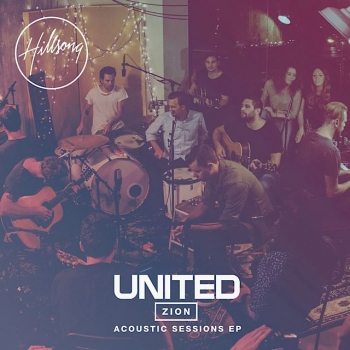 Hillsong UNITED – Zion Acoustic
So Hillsong UNITED. Why do they capitalize the UNITED? Mysteries of the world. Regardless, I think we can all agree that Zion is one of the most noteworthy worship albums released in 2013. And how do you make a great record greater? Acoustic sesh. So the guys (and gals) in UNITED all got together with a lot of Christmas lights and rugs and played through the whole album, stripped. It's powerful. Gone are the huge synths of the original release, replaced by strong acoustic guitars, a Rhodes piano, awesome raw vocals, and Dylan Thomas breaking the "acoustic" rule with a Gretsch White Falcon (but hey, I don't mind). If Zion was a great worship album, I don't know what adjective to attribute to Zion Acoustic. But it's awesome. And perhaps the best part (you mean it gets even better??) is that the audio album is accompanied by the live videos of each song. I've watched them a lot. Especially "Oceans." As I said before, I really didn't like that song when it came out. But the first time I heard it played at Highpoint, I cried. A lot. That song wrecks me. They played it again yesterday and I literally didn't make it to the first chorus before I started crying. The bridge? Don't even get me started. The bridge of "Oceans" is such – such – a powerful prayer:
"Spirit lead me where my trust is without borders,
Let me walk upon the water, wherever You would call me.
Take me deeper than my feet could ever wander,
and my faith will be made stronger in the presence of my Saviour."
Right? Can you imagine if we all had faith like that, to let the Spirit lead us wherever He pleased and we followed willingly, knowing that we couldn't possibly make the journey by ourselves but only by relying 100% on and trusting unwaveringly in Jesus? Amen, church. That would be amazing. And the thought of it, just those words passing my lips and being sung, prayed up to the Lord above – it gets me. Every. Time. I'm supposed to play "Oceans" with FPC for the first time in a couple of weeks, and I legitimately don't know if I'll be able to make it through the song. But I guess I'll just trust the Spirit and see where it leads me. Coincidentally, UNITED is going to play at Passion this year. I'm psyched. Also everyone in my youth group is going to see me bawl. But hey, it happens.
I should also mention that "Oceans" isn't the only song on the Zion album. There are, like, 11 others. They're all great, but "Oceans" is special. Regardless, I also really love "Relentless" and "Scandal of Grace." So…yeah. Zion is a winner, Zion Acoustic is the champion of all worship music ever. And if you're in the mood to lose yourself in worship of God the Father, here's "Oceans":
Boom.
Switchfoot – Hello Hurricane
This is an album that's rocked my socks for a while. Those of you who are particularly savvy may know that Switchfoot is gearing up to release Fading West, a Rattle & Hum-esque documentary about their lives as people, musicians, and surfers. I'm pumped for it. The Fading West EP has been released, with the movie slated to come out Dec. 10 and the album to drop a month later. I've already pre-ordered both. So I've been listening to a lot of Switchfoot lately, and (as usual), I came back to Hello Hurricane. It's such a good record. The lyrics are good, the instrumentation is good, it's all good. So good. "Hello Hurricane" (the song) is my jam for when things are good or bad or anywhere in between. "Mess of Me" and "The Sound" both have some really rockin' fuzz tones compliments of Mr. Drew Shirley. "Your Love is a Song" and "Sing it Out" are both beautiful songs of praise, and "Always" absolutely rips me up with its cry "I am always Yours" and its bridge:
"Hallelujah, I'm caving in.
Hallelujah, I'm in love again.
Hallelujah, I'm a wretched man.
Hallelujah, every breath is a second chance."
Another bridge of a song that often leaves me in tears. As I said earlier, God is so good, gracious, merciful, and generous, and I hope I never take that for granted. I'm a wretched man, but every breath I take is a gift from God, a second chance that I don't deserve. And that's just amazing. It's good news – THE Good News – but that's for a December blog post. As is Citizens' (Mars Hill Church) Christmas EP, which I'm half-heartedly refusing to listen to until after Thanksgiving.
But now, to end on a little bit brighter a topic: I recently was playing around with a simple guitar rig: Elliott Tonemaster > JHS Prestige boost > Electro-Harmonix Deluxe Memory Man Tap Tempo > Supro 16T. It ended up sounding a lot like some of my favorite of The Edge's tones (something I was very happy with) and reminded me of a song that's one of the most influential ones I know: Until the End of the World. In 8th grade, I saw U2 perform it on the Live from Slane Castle DVD, and it hit me in a new and different way. It inspired me to learn every part, note-for-note the way The Edge played it. I did, and it was one of a few turning points when I really hunkered down and became a guitarist. It also ignited my search for a 30th Anniversary Les Paul goldtop, which I still haven't gotten. But I'm sure I will one day. What's important is the music and the way that song changed me and my life – it got me one step closer to being the guitarist and man I am today, and I want to share it with you:
So, there you have it.
Thanksgiving's coming up.
Y'all have a good one.